The missing
element
While walking the quiet avenue we might even miss it. Only inhabitants know that one unit of their estate was bothering the strollers for almost thirty years - until now. After a small makeover a house from absorbing attention bogey has been transformed into a joint missing element.
The house was being built in 1984-1989, together with the whole complex, but wasn't finished. The investment was resumed in 2011 and the interior was totally redesigned. The house became inconspicuous and now it dissapears in a row of houses. Later we can notice big slim windows and an entrance niche.
An interesting building structure and the circulation pattern were preserved - slabs are located between floors. On the low ground floor (garage level) there is a dining room that is connected to a living room with kitchen by one flight of stairs. On the first floor and the middle floor there is a private zone - bedrooms and bathrooms.
The interiors are raw but full of extraordinary features at the same time. All together it forms an original and cosy atmosphere despite the limited means of expression.
investor:
private
design date:
2011
execution date:
2016
area:
188m2
location:
Wroclaw
fot.
Maciej Lulko
interior design:
Raw interiors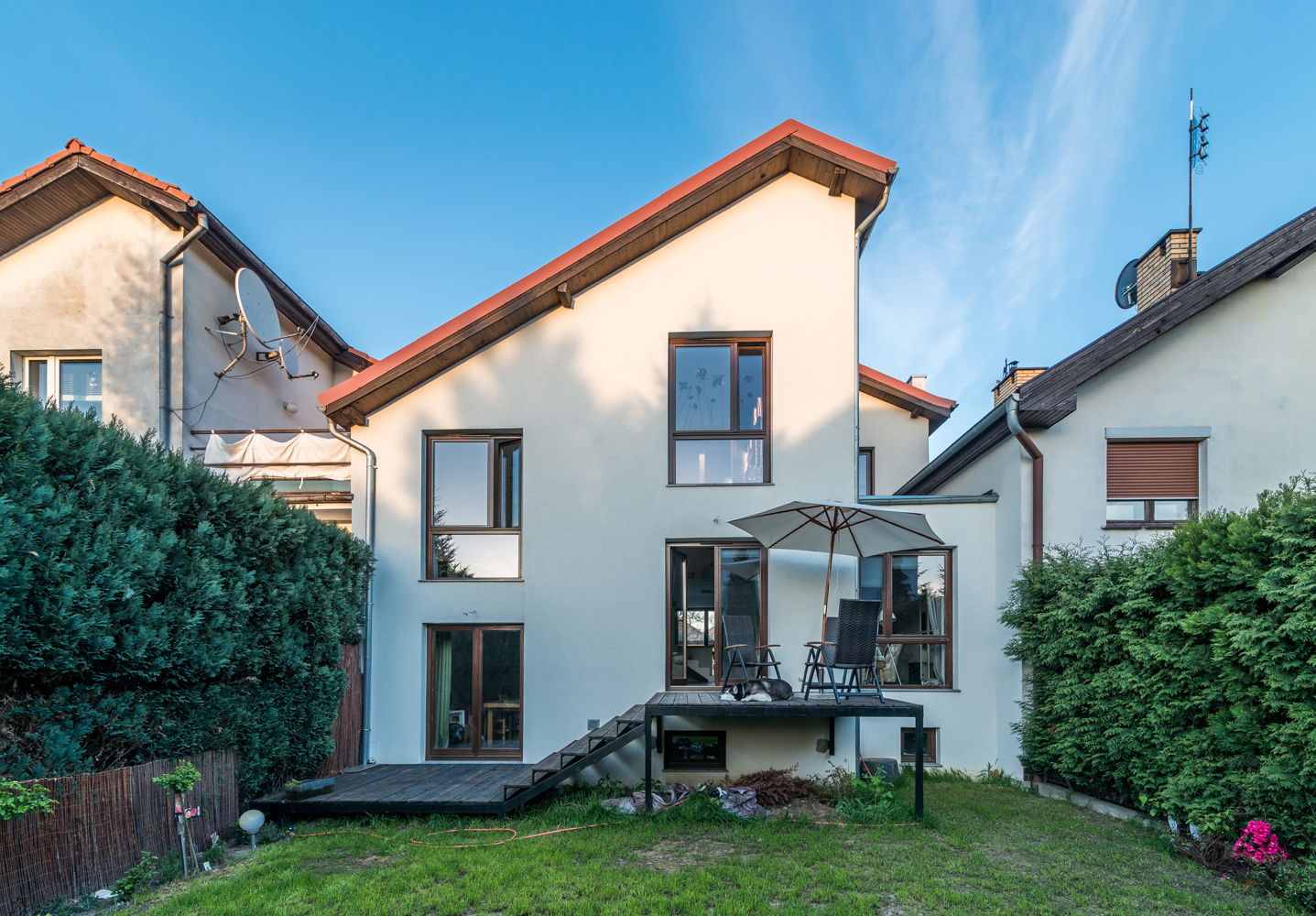 "

From the garden side there is a two level woodden terrace, that also connects the dining and the living part. Sonia (in the picture) likes it.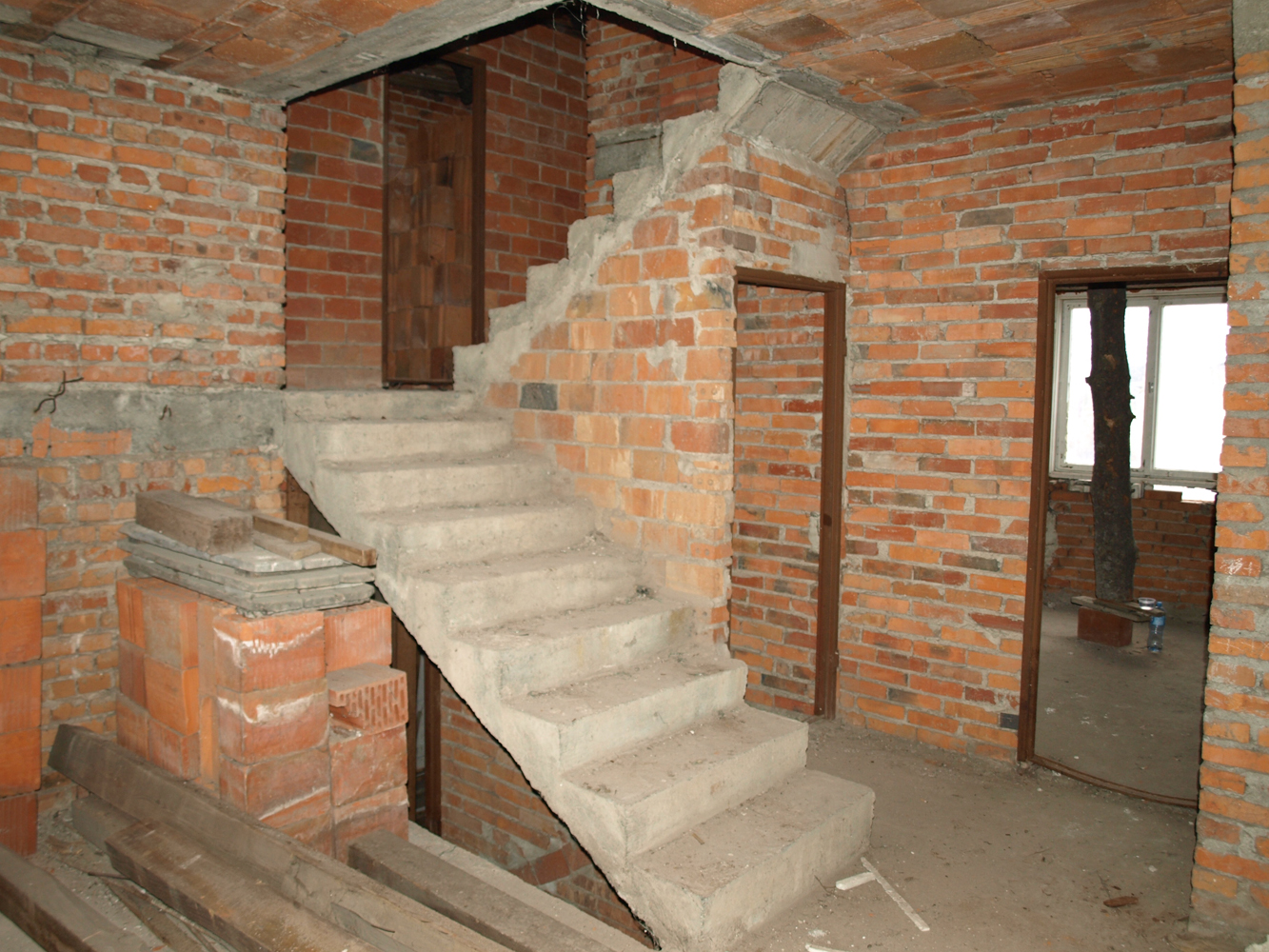 continue
︎